U-Series Blue Planet Mechanical Wristwatch Ice Age
Her Watch, Her Story.
An exquisite timepiece that exudes sophistication and grace, while paying homage to the beauty and mystery of the glaciers. The Blue Planet · Ice Age represents the culmination of years of evolution for the U Series, dedicated exclusively to women. 
Specifications
Movement: Automatic, self-design movement
Case material: Ceramic
Case diameter: 43 mm
Thickness: 15.5 mm
Water resistance: 3 ATM (Splash resistant)
Weight: 127.9 g
Strap width: 20 mm
Strap material: Ceramic or Fluorine Rubber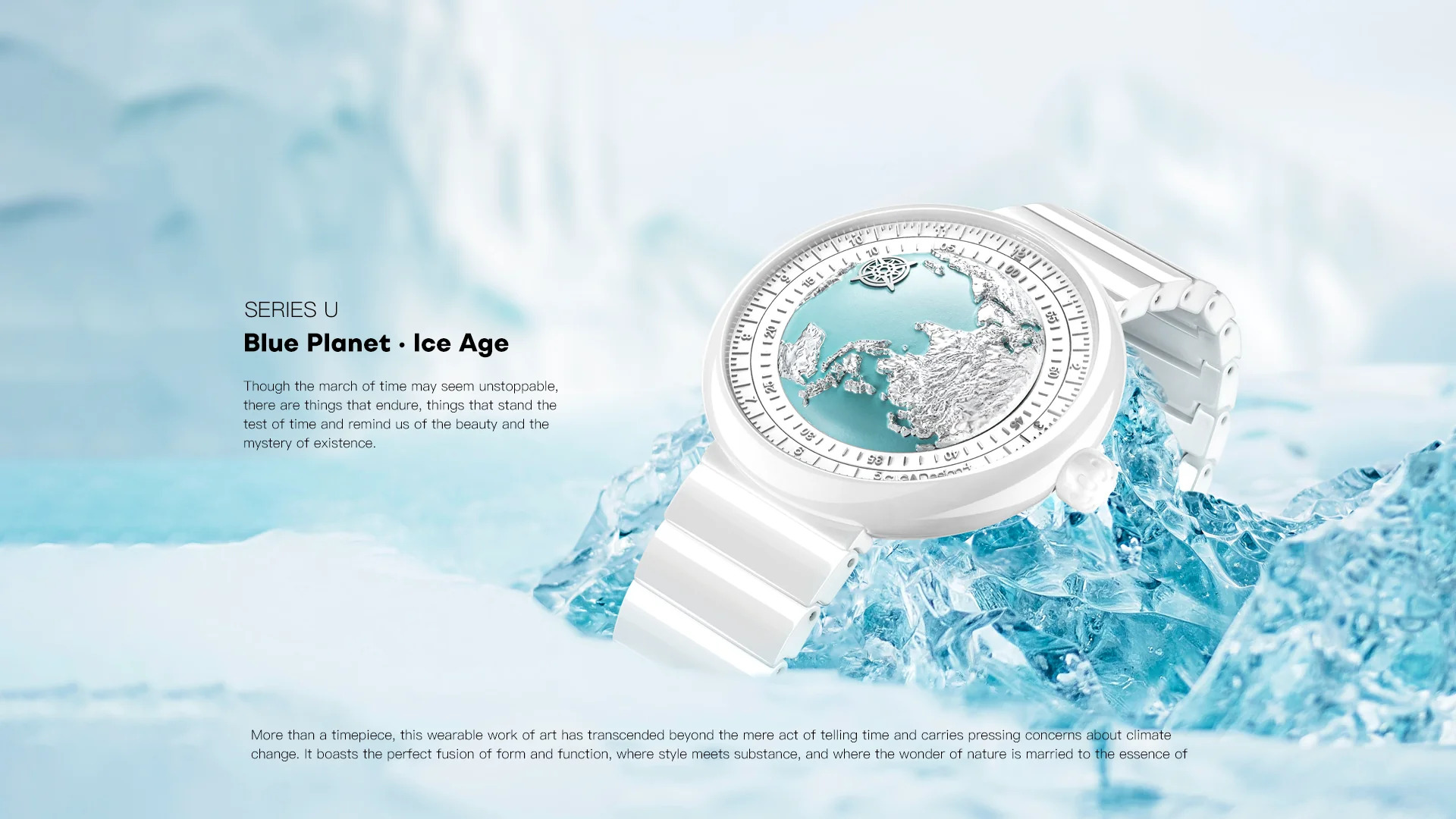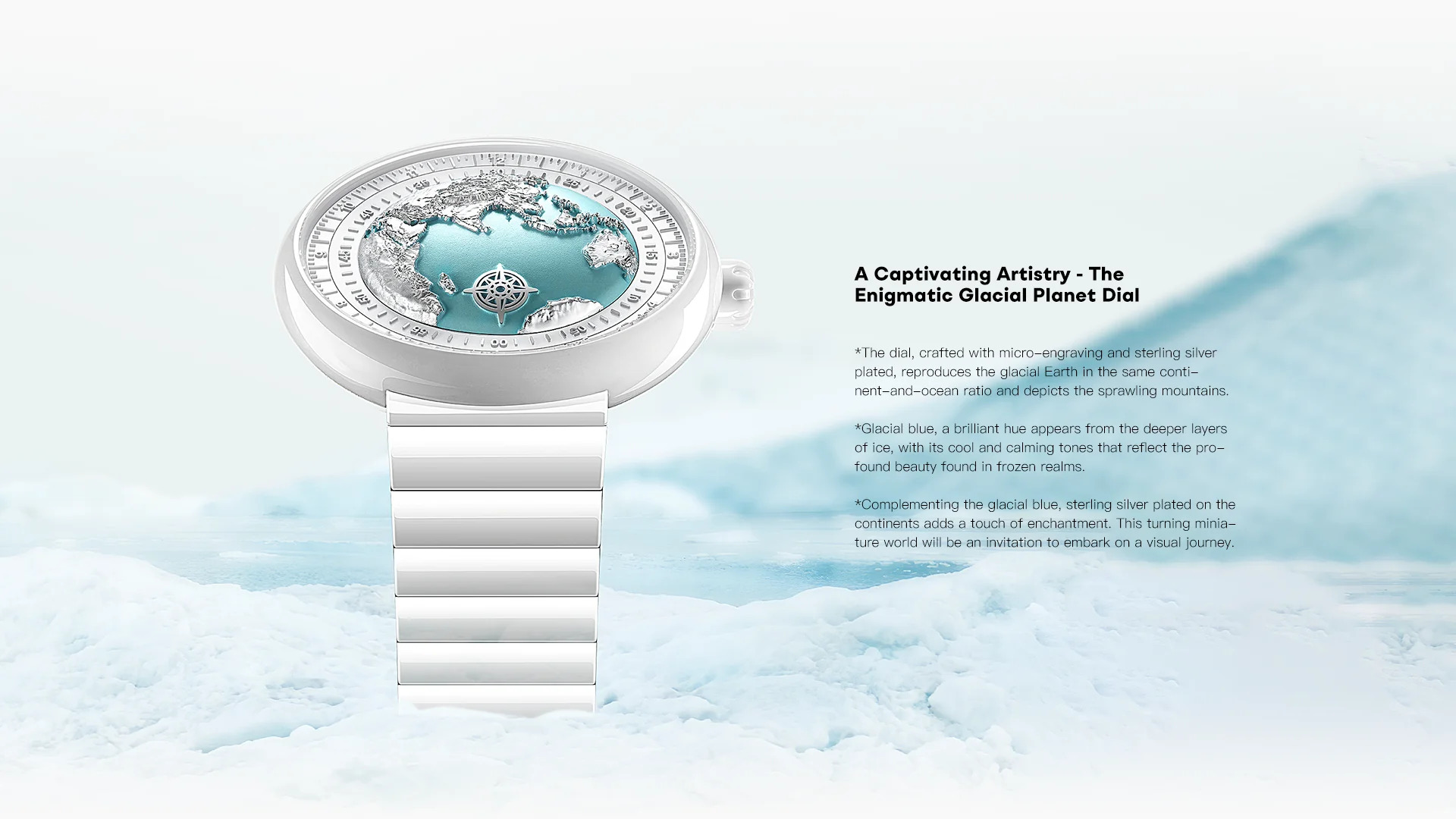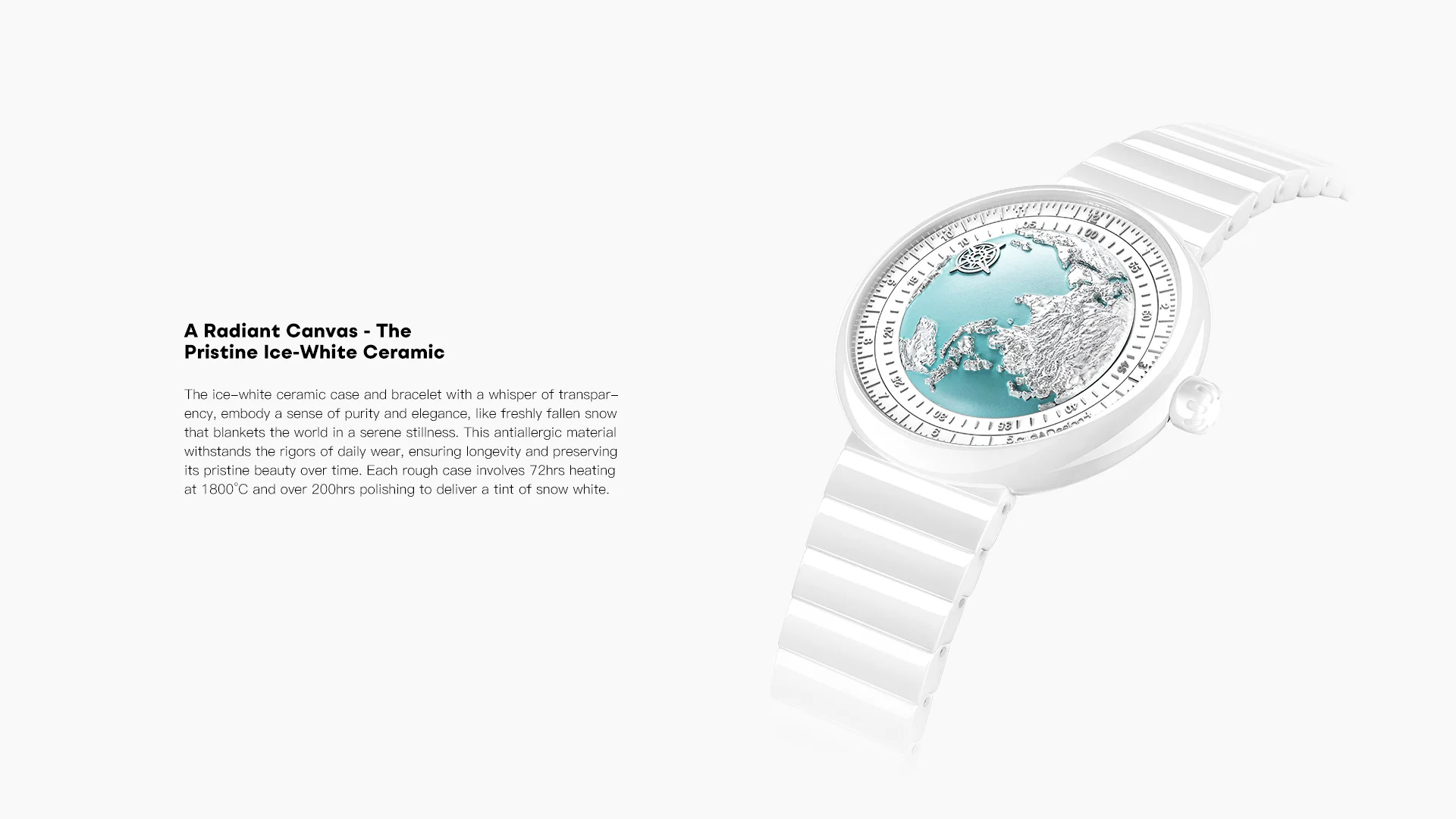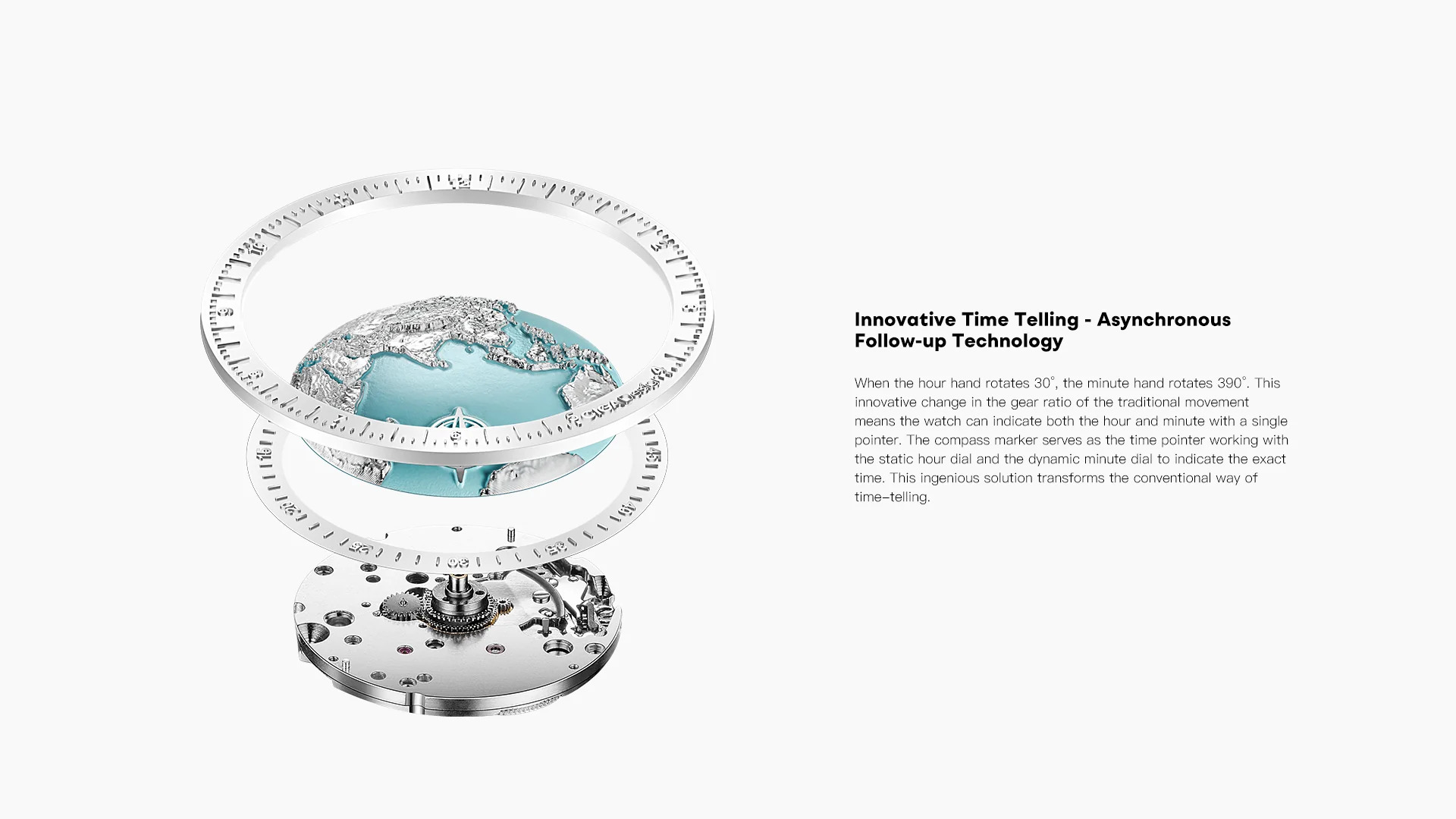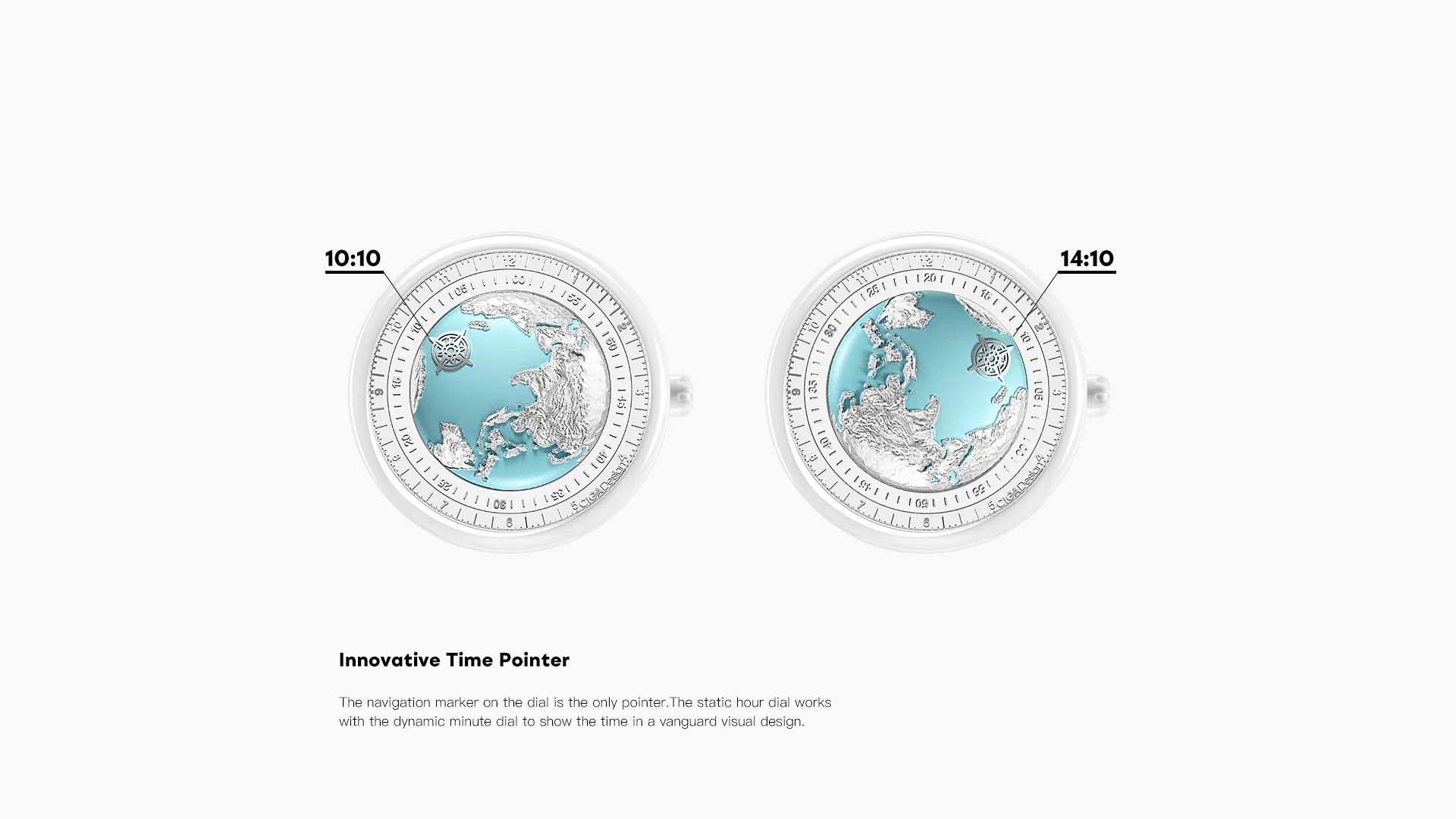 Specifications
Movement: Automatic, self-design movement
Case material: Ceramic
Case diameter: 43 mm
Thickness: 15.5 mm
Water resistance: 3 ATM (Splash resistant)
Weight: 127.9 g
Strap width: 20 mm
Strap material: Ceramic or Fluorine Rubber